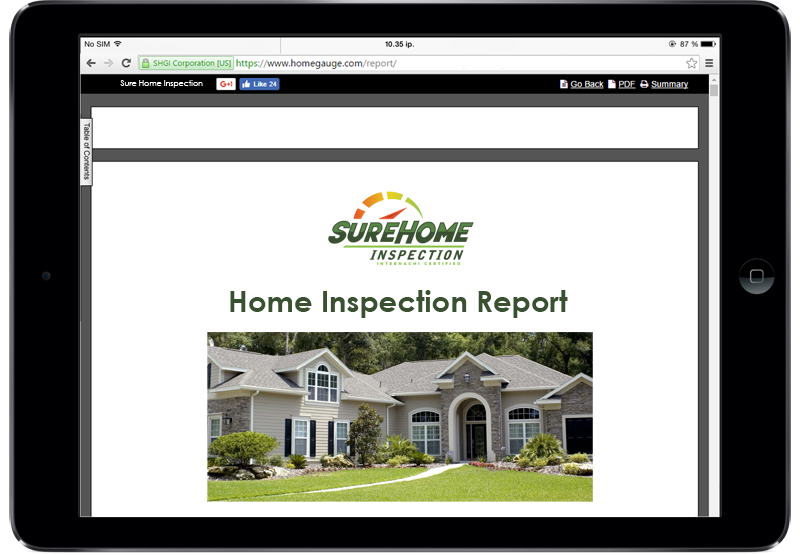 SAVE TIME & MONEY
SureHome uses HomeGauge Software to generate a detailed, full-color digital inspection report that you can access using your smartphone, tablet, or computer. You'll find high-resolution images, notes on our findings, and video explanations as needed. The report is available within 24 hours, details any defects found during the inspection, and makes clear what their significance is.
Your home inspection report includes a Create Request List, which allows you to make a list of the inspection findings that need to be addressed. The straight-forward addendum to the report will help keep your transaction process moving by easing communications between buyers, sellers, and real estate agents.
CONTACT US
SureHome provides a 25% discount on your next inspection if you choose a property other than the one originally inspected.  Request to schedule your SureHome Inspection today!